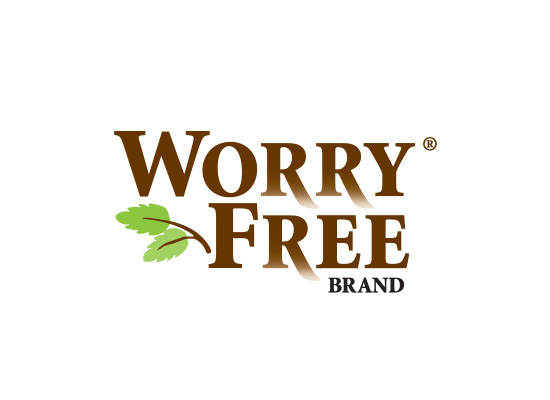 Worry Free brand is a line of organic environmentally friendly garden treatments.
KenCreative's new logo design promotes this Worry Free promise to make gardening relaxing and safe. Bold, earth-colored lettering states the Worry Free brand name while a pair of green leaves illustrate the treatment's effectiveness. The overall logo look is contemporary and on a white background, pops on shelf for instant brand recognition.
KenCreative also designed new packaging for Worry Free garden products.