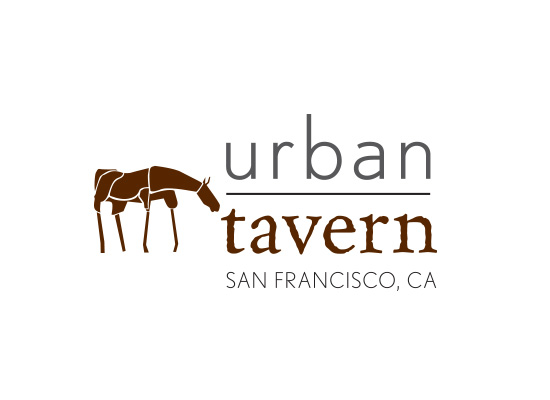 Acclaimed restaurateur Donna Scala and The Hilton Family of Hotels partnered to develop signature casual dining concepts for its full-service hotel brands. Together they chose KenCreative to design the identity for Urban Tavern, at the San Francisco Hilton.
The restaurant prominently features a horse sculpture that we characterized in the logo. The mix of chic and weathered fonts help reinforce the sophisticated, yet friendly quality of the dining experience.
The dinner and bar menu covers show an antique woodcut illustration of a cook tasting her fare over an old stone hearth — which conveys the artisinal quality of the Urban Tavern menu.