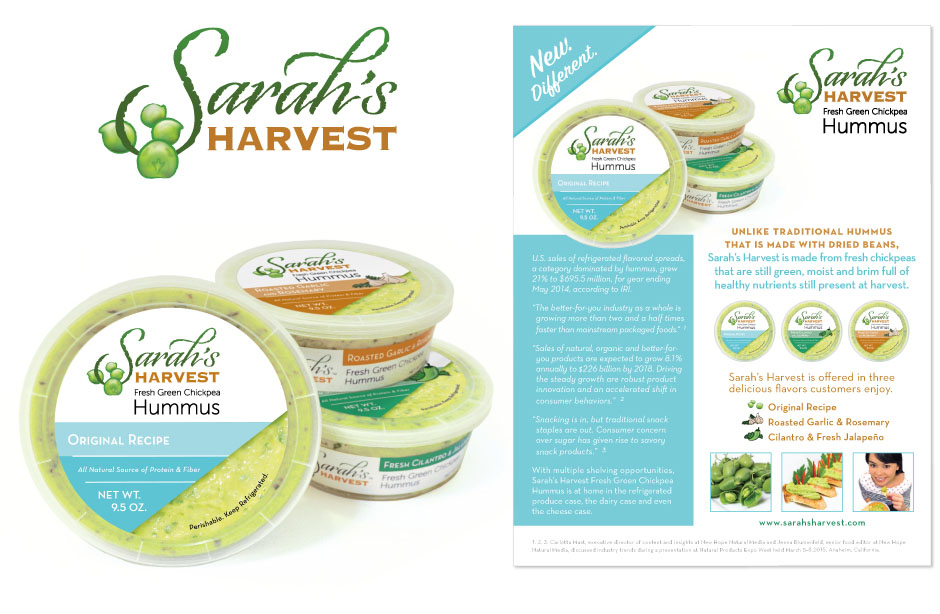 Califresh partnered with KenCreative to develop the branding for their nutritious, fresh green chickpea hummus. We began by developing the name Sarah's Harvest, reminiscent of the old world, hands-in-the-soil values that Califresh represents.
We made the brand fresh by creating a contemporary logo and simple package design graphics. A product window showcases the fresh, green color of the hummus. And color bars differentiate Sarah's Harvest's three flavors of Original Recipe, Fresh Cilantro & Jalapeno, and Roasted Garlic & Rosemary.
A sell sheet and presentation slides provide relevant information for retail and foodservice buyers looking to learn and purchase Sarah's Harvest, which are available in 9.5oz tubs and ready-to-serve pastry bags.