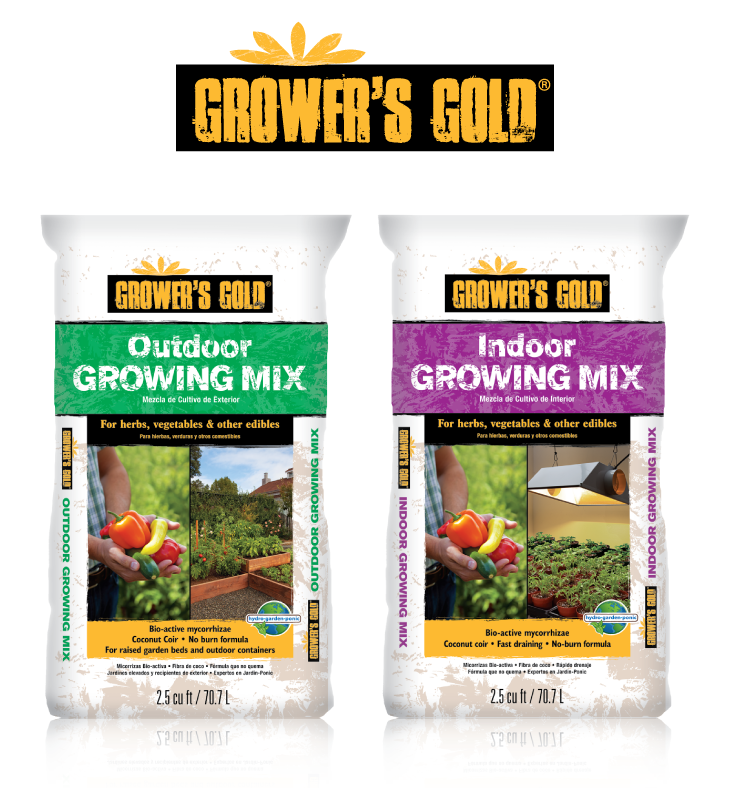 Urban gardening is of interest to a growing segment of younger, health-conscious individuals and families — the brand's target consumers — who are making a commitment to grow their own herbs and vegetables such as vine-ripened tomatoes, insanely fresh basil, or herbs that can be grown and dried for later use.
The overall packaging conveys an alternative concept to container and raised bed gardening. The "deconstructed" type fonts of the logo and product name suggest the consumer is looking through a "forest" of healthy greenery. There is an overall beige "scatter-pattern" on the background that helps differentiate these packages on shelf and also, from a practical point-of-view, helps mask any product show-through.
We worked closely with the printer to work within the limitations of flexographic printing. And although flexo printing has improved dramatically in recent years, our "scratch-line" borders, "scatter background," and logo and name treatments are forgiving to any registration and trapping issues.
This product is successfully available in select big-box and nursery coop retailers.