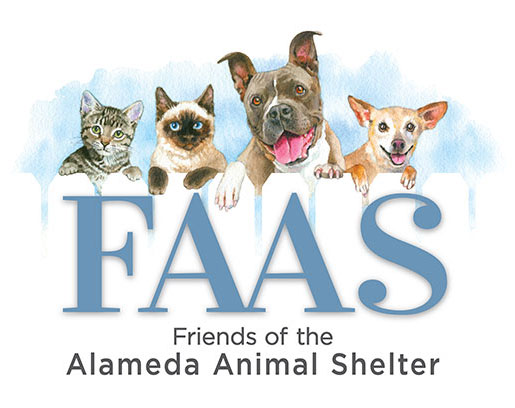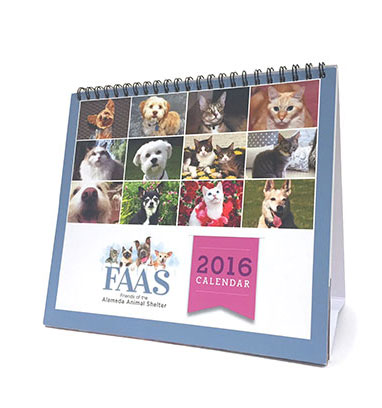 This no-kill animal shelter, affectionately known as FAAS, serves the town of Alameda and its surrounding communities. Lesser known than the nationally supported SPCA, FAAS needed to upgrade its brand and awareness to appeal to a greater philanthropic audience in order to take care of more cats, dogs, rabbits and other companion animals. An overall brand upgrade was needed.
KenCreative's developed a new logo for the organization and carried it across all of the organizations print collateral and advertising. The logo is a realistic illustration of two dogs and two cats looking over a fence from the yards of their new homes. It is memorable as it is the only shelter related logo we've seen that includes multiple dogs and cats – reinforcing the philosophy that FAAS dogs and cats are healthy, family pets that are friendly with other animals.
The logo was introduced at the annual gala fundraiser in October 2015 and supported with an engaging 2016 calendar, used as a fundraising campaign. The new logo and look and feel will continue to roll-out in 2016 with a redesigned website, ads and direct mail campaigns.