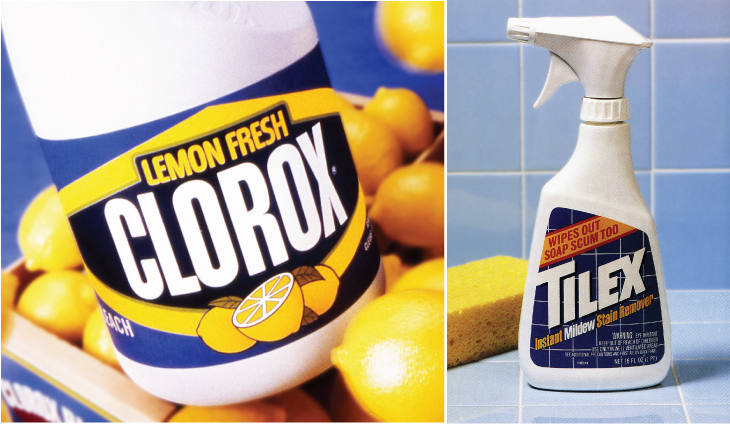 Ken's long history with The Clorox Company began in 1980. He and his team designed logos and packaging for many of the new product introductions throughout the 1980's and 1990's and also created in-store displays and direct mail collateral to support them once in market. Brands that he designed packaging for included; Clorox II, Clorox Scented Bleach, Liquid Plumr, Tilex, Fresh Step Kitty Litter, Hidden Valley Ranch Salad Dressings and Kingsford Charcoal Lighter.
The Clorox Company was the first to introduce scented cleaning products and this was our package for Lemon Fresh Bleach.
Tilex was introduced with this package design in 1981.