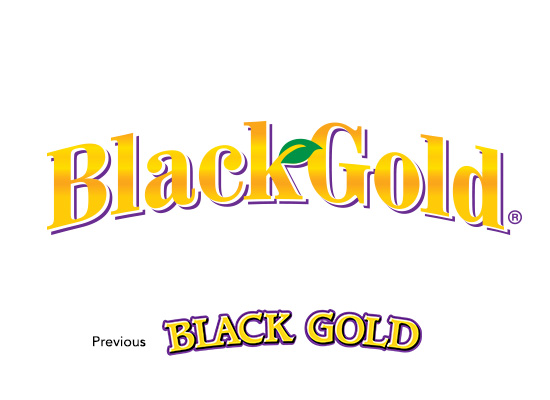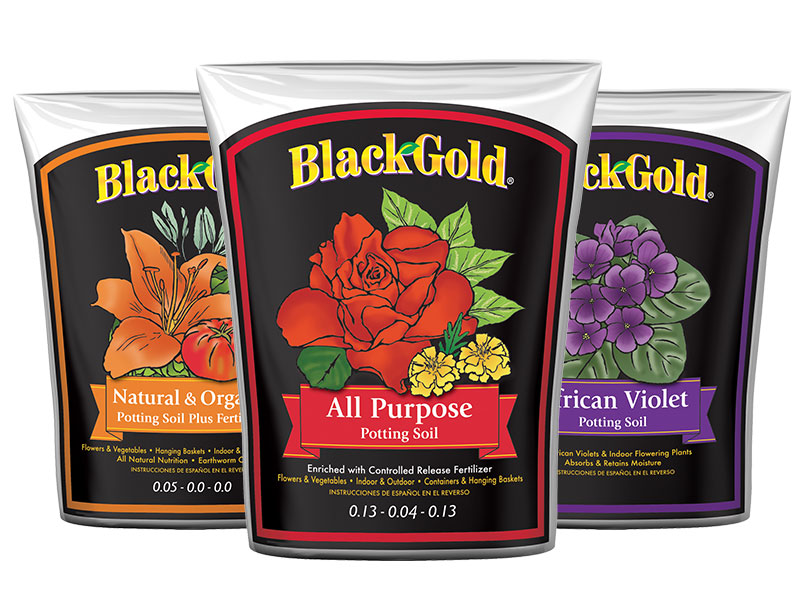 For over three decades, Sun Gro Horticulture has been producing Black Gold Soils' high quality garden amendments, potting soils and fertilizers. The company wanted to redesign their logo to communicate their expertise and reflect their products' ability to ensure gardening success.
The existing logo successfully defined the brand for years but was lacking clear category identity. It was essential for the redesigned logo to remain familiar to the brand's devoted Western-state customer while appealing to new customers nationwide.
KenCreative's refreshed logo preserves the brand equity by using purple and gold colors for the typeface placed on a black background. Color gradations and dimensionalized type add vibrancy and life to the font and help create a memorable logo. This successful logo is strongly displayed on our Black Gold soil mix packaging, which won the NRHA Packaging and Merchandising Gold Award.