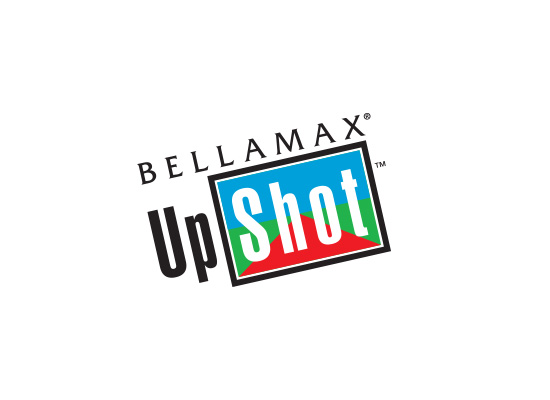 Bellamax develops digital photo enhancement software for the professional and consumer markets. Bellamax's proprietary technology provides superior automatic color correction and easy-to-use editing tools.
Bellamax UpShot targets the consumer hobbyist market, allowing them to get better photos faster due to their Fast Fixone-button enhancement and deep editing tools. This name illustrates a consumer "snap shot" of a (stylized) landscape.
The design reflects the personality of the product while building on the strong brand equity of the parent company.