We are an extension of your team, bringing expertise in
Branding and Design

. Our approach is

Brand Focused, Results Driven and Collaborative

.
We are an integrated marketing and design studio located in Emeryville on San Francisco Bay. Our broad range of work spans industries ranging from garden and pet, food and beverage, health and beauty, non-profit, and entertainment.
We have extensive experience in:
Case Study: Blue Diamond Trade Show Booth Strategy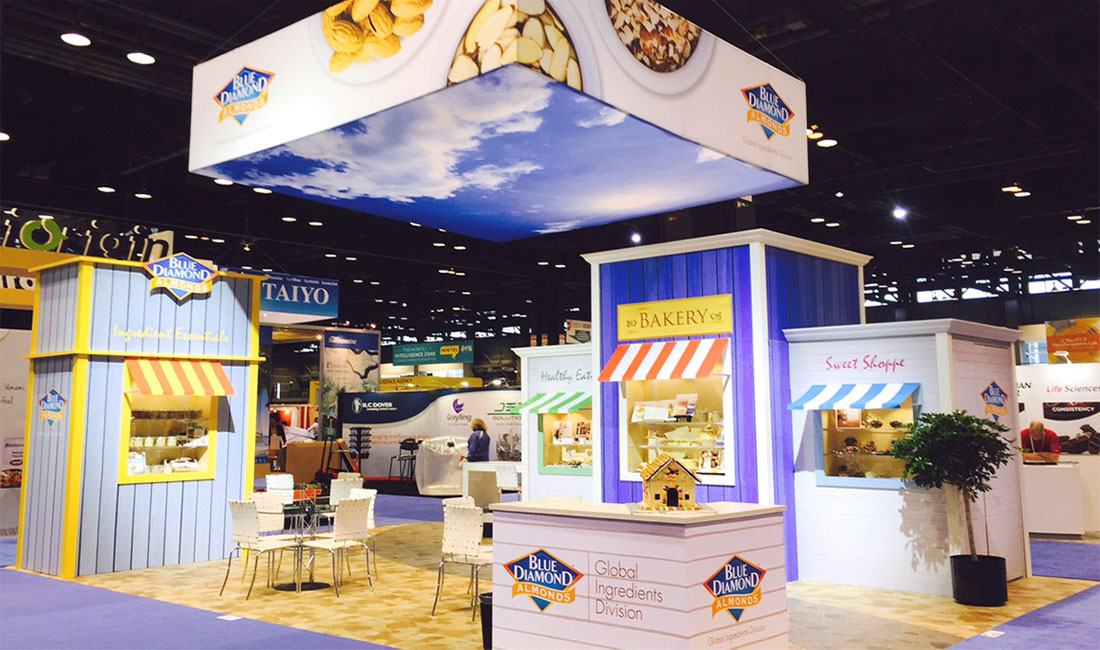 Challenge
Blue Diamond Growers is an agriculture cooperative comprising over 50% of California's almond growers. The Global Ingredient Division participates in a variety of domestic and international trade shows, which target a wide range of food professionals including scientists, new product developers, food manufacturers and food service companies. We were selected to effectively and accurately communicate Blue Diamond's positioning as the almond thought leader with the very best almond products available to their new and existing customers.
Strategy
We develop each trade show booth to stimulate conversations into qualified business opportunities. The size and location of the booth, as well as the country in which the trade show takes place is taken into consideration.
To showcase the introduction of Blue Diamond's almond flour product, a "small town Main Street" theme was developed for the annual IFT Chicago food expo. This allowed us to display a variety of almond flour applications in the storefront windows.
Our expansive portfolio showcases our expertise in positioning & naming, branding, packaging, web, and brochure design. We are strategic designers who enjoy partnering with our Clients to produce results-driven work.